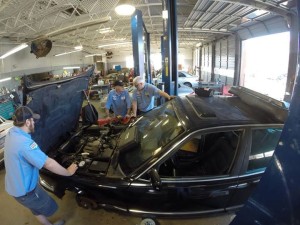 Bosch Car Service is one of the largest independent workshop chains in the world. The international service network offers over 13,400 certified workshops in 150 countries and over 240 million customer contacts annually.
Bosch Car Service is your professional partner when it comes to your car.
Bosch experts handle maintenance and repairs for all brands of vehicles.
For everything your car needs!